I want to do a fairly basic deployment for my house with 3 fixed phones and 1 cordless (802.11) that is able to recv/dial from anywhere (onsite or remote with basic internet connection). All phones need separate extensions, 3 voicemail boxes (with phone 3 and wireless sharing), Call waiting, and caller ID. Finally access to the PSTN with unlimited in/outbound calling to continental US (hopefully $30 monthly or less).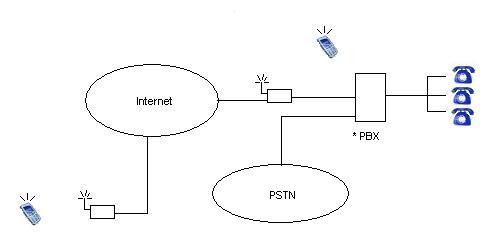 Any suggestions on where to start, hardware, providers, or general advised would be much appreciated.
At this time I am thinking about using the budgetone 201 and linksys wip330 handsets.